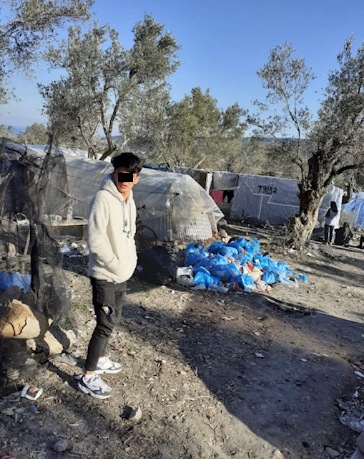 Ali arrived in Switzerland yesterday!!! 😊 Before he can finally meet up with his brother again, he will have to stay in quarantine for 14 days due to COVID19. We are so happy for him! The last couple of weeks were very turbulent for Ali and his brother in Switzerland. Without the personal help of the Swiss SEM (State Office for Migration) this family reunion would have been impossible.
The information that the minor refugees in greece get concerning immigration procedures, is vague and inconsistent. This leaves them confused and unable to make good decisions and take the right steps to push their asylum application. Fortunately it all worked out this time!
Two projects in the pipeline
On the 6th of July we will finally be able to fly to Greece again. Besides meeting up with Greek authorities and partner NGO's like Watershed, we will also work on two new projects. The first one is a sanitary project with the goal of building refugee camps for minors only, on the greek mainland. The second project aims to improve sanitary facilities within Moria Camp in Lesbos. Both projects are in planning and will hopefully be put into action within the next year.